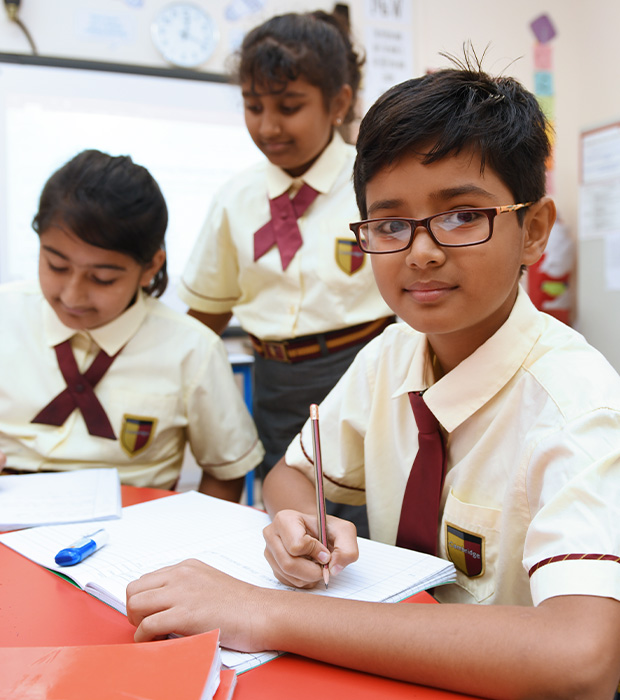 Key Stage 2
Years 3 - 6
Students in this programme follow Key Stage 2 of the National Curriculum for England, which continues to build on the foundations that are established in Kindergarten and Key Stage 1.
Ongoing assessment ensures that each child's progress and development are continuous and meet predetermined standards. We encourage students to think independently, use their initiative and to participate in a meaningful and active manner in the learning process.
English, Mathematics, Science, Computer Studies, Social Studies, Art, Arabic, Islamic Studies, Music, Moral Education and Physical Education Children learn best when they actively participate in the learning process.
A selection of extra-curricular activities broadens the opportunities for students to enhance their natural abilities and to challenge themselves through development of new interest areas. Extra-curricular activities may include drama, choir, computers, art and design, a variety of sports activities and a number of school clubs.
Throughout the educational experience at Cambridge International School-Dubai, students are involved in learning the practical use and application of Information and Communications Technology.
Development of leadership qualities and skills is put into practical application in Key Stage 2 providing each student the opportunity to share class and school responsibilities that nurture organisational skills, co-operation, accountability and team spirit.
By the end of Year 6, our aim is that all students will have gained a well-rounded education. They will have matured through understanding and character development, have developed articulate expression and confidence and will be well prepared for their secondary education.
Meet Our Key Stage 2 Team