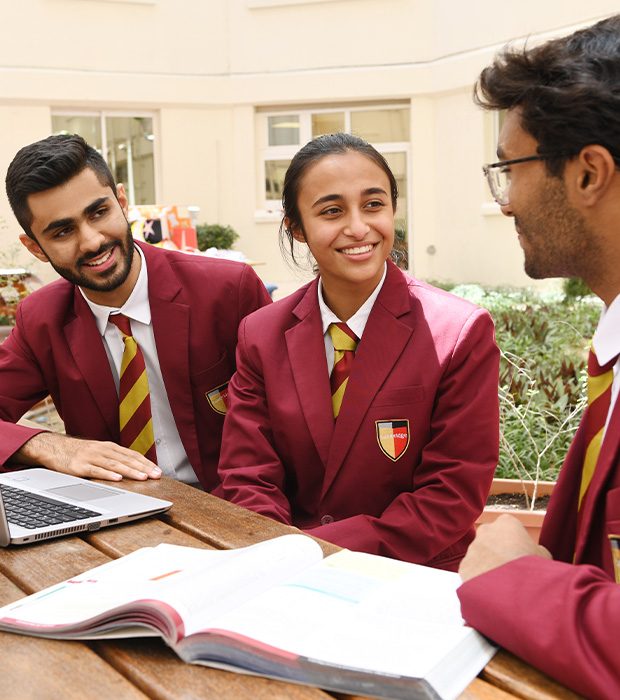 KHDA Report
DSIB Inspection Report 2022-2023 - Released April 2023
Cambridge International School - Dubai has been rated: Good
According to the report, this is what the school does best:
The school provides a safe, secure and supportive environment for students.
The arrangements for health, safety and child protection are very good.
The provision for students' health, safety, care and support, and the effective promotion of their welfare, wellbeing and mental health.
Students' Islamic values, social responsibility, innovation skills and understanding of world cultures.
Support for students of determination is good.
The curriculum has a very clear rationale aligned to the school, Dubai and UAE visions. It promotes innovation and challenge well.
Teachers have secure subject knowledge and strong understanding of how students learn.
Assessment procedures are well matched to the curriculum.
The dedication of senior leaders to improvement.
KHDA Report 2018-2019 - Released May 2019
DSIB DL Inspection Report 2019- 2020 - Released June 2020
Cambridge International School - Dubai has been rated: Developed
According to the report, the Distance Learning Team engaged in a range of activities, this is what the school does best:
Students Distance Learning and Wellbeing
Teaching and Monitoring Students Learning
Leading and Managing Students Learning
Clear policies and procedures for safeguarding and wellbeing
Careful attention and modification of curriculum standards, ensuring continuity of learning
Extensive planning that responds to short-term needs and considers long-term scenario
KHDA Report 2018-2019 - Released May 2019
Cambridge International School - Dubai has been rated: Good
According to the report, this is what the school does best:
Implementation of relevant actions that are successfully improving provisions and outcomes
The very successful start that young children make in their learning and personal development
Above average standards achieved by most students at the end of their school career
students' personal and social development, including high levels of understanding of different cultures and awareness of social responsibilities
The wide range of curriculum options and the continuity of learning pathways