Accreditations

British School Overseas
BSO accreditation means that CIS Dubai is officially recognised by the Department for Education (DfE) in the UK. The framework to meet these standards ensures that we are now recognised amongst the top schools in the world. It really is a very positive and honest report on our school with us achieving 5 Outstanding judgments and 3 Good judgments in the 8 main areas for BSO criteria.
Click here to view the report.
---

University of Cambridge International Examinations
Cambridge International School (CIS) is one of the 1st schools to be an accredited Cambridge Assessment International Education (CAIE) Centre. CAIE curriculum prepares school students for life, helping them develop an informed curiosity and a lasting passion for learning. Cambridge Assessment International Education is part of Cambridge Assessment, which is in turn a department of the University of Cambridge. In a study conducted by UK NARIC the UK's national agency for the recognition and comparison of international qualifications and skills, has found Cambridge IGCSE demonstrated overall comparability to UK GCSE standard and Cambridge International AS & A Level to UK A Level standard. Leading universities around the world accept Cambridge IGCSE and Cambridge International AS & A Level as equivalent to UK GCSE and AS & A Levels. At CIS we offer 20 IGCSE qualifications and 16 A Level qualifications through this exam board.
---
University of Cambridge Professional Development Centre
Cambridge Professional Development Qualifications (PDQ) Programme Leader is responsible for designing and managing the Teaching and Learning Certificate and Diploma programmes at CIS. The role is wide-ranging, from designing and developing the programme to liaising with mentors, school leadership and Cambridge International in supporting professional learning to have an impact on the quality of teaching and learning in school.
---
Oxford International AQA Examination
Cambridge International School (CIS) is an accredited Oxford AQA Centre. The Oxford AQA is the international exam board that puts fairness first. Benchmarked to UK standards, the exams only test subject ability and not language skills or cultural knowledge. This gives every student the best possible chance to show what they can do and get the results they deserve. Oxford AQA is a partnership between Oxford University Press (a department of the University of Oxford) and AQA, by far the UK's largest provider of GCSEs and A levels. At CIS we offer one IGCSE qualification and five A Level qualifications. These qualifications focus on the higher order, critical thinking skills proven to equip students for future success on their educational journey and beyond.
---
Pearson Edexcel
Cambridge International School (CIS) is an accredited Pearson Edexcel Centre. Our curriculum offers five International GCSEs qualifications. These are globally recognised qualifications with academic content and assessment designed specifically for international learners. This examination body delivers a consistent learning journey for students and teachers, with world class support services, everywhere in the world. We also offer IAL Mathematics at AS/ A Level. Pearson Edexcel International AS/A Levels (IAL) are globally recognised qualifications which open doors to top universities worldwide. This qualification has a modular structure, yet remains comparable to GCE AS/A levels, as confirmed by NARIC, the national agency responsible for providing information and expert opinion on qualifications and skills worldwide.
---
Pearson BTEC (Business and Technology Education Council)
BTEC International Level 3 offers learners aged 16 and above the knowledge, understanding and skills that they need to prepare for a career, continue in further education, or progress to higher education. We offer Level 3 Subsidiary Diploma courses in Creative Media, Sport , Business, IT, Science and Performing Arts.
---
SAT College Board (Suite of Assessments)
Cambridge International School Dubai is one of the few approved assessment centres in the UAE. The group represents standardised testing, widely used for US College Admission. This offers a great pathway for many of our senior students.
---
IELTS
The International English Language Testing System, or IELTS, is an international standardized test of English language proficiency for non-native English language speakers. It is managed by the British Council. British Council issues the test reports which are valid for two years following the test.
---
BSME - British Schools in the Middle East
Cambridge International School Dubai is a proud member of the BSME (British Schools in the Middle East), a select group of schools who deliver the highest quality British education in the Middle East. Being a member provides staff with access to the highest quality CPD so that they are constantly keeping up to date with best UK and International practice. Students also benefit from taking part in enrichment activities and competitions from Sporting and Academic events to 'The Arts'.
---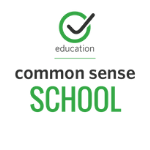 Common Sense School
Cambridge International School is a Common Sense School. We take a whole school Community approach to preparing our students to use the immense power of digital media to explore, create, connect, and learn. This initiative is aimed at limiting the risks that exist in the online world, such as plagiarism, loss of privacy, and cyberbullying. We offer Digital Literacy lessons with the aim to harness technology with free research-based classroom tools for learning and life. The K-12 Digital Citizenship Curriculum teaches our students how to make safe, smart, and ethical decisions in the digital world.
---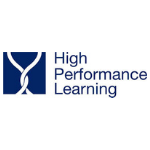 HPL - High Performance Learning
Cambridge has completed the High Performance Learning iFoundation Award. We are now working towards The World Class School Award Scheme (WCSA). It focuses on building on existing good practice within the school to optimise teaching and learning, embed the HPL philosophy that every student can perform highly and systematically build the cognitive competencies that research demonstrates lead to success.
---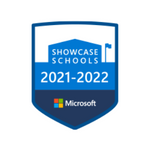 Microsoft Showcase School
Microsoft Showcase Schools are a global community of schools engaged in digital transformation to improve teaching and learning. Showcase Schools create student-centered, immersive and inclusive experiences that inspire lifelong learning, stimulating development of essential future-ready skills so students are empowered to achieve more. Microsoft Showcase Schools emphasize personalized learning for their students with current technology such as Office 365 Education, Office Mix, OneNote, Minecraft Education Edition and more.
---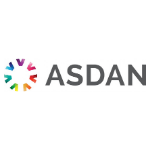 ASDAN - Award Scheme Development and Accreditation Network
Cambridge International school is proud to be a fully registered ASDAN Centre since 2018, allowing us to offer a wide range of courses to our students as a parallel pathway, to improve skills without the pressure of examinations. It is worthy to mentioned that The ASDAN program is not a stand-alone Certification course; alternatively it complements learning aligned to IGCSE, EDEXCEL, Advanced Subsidiary, AQA (Oxford), Advanced Level and the BTEC qualifications offered in CIS.
---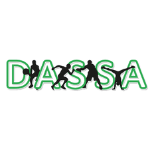 DASSA Sports
DASSA is the largest and longest running school sports association in the UAE.
Entering this Competition the organization provides CIS learners the opportunity to compete against all age groups and across the Emirate of Dubai and gives the opportunity to represent CIS and showcase their talents in a structured and safe sporting environment.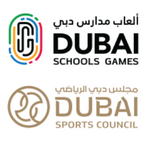 Dubai School Games
Entering this competition the organization provides CIS learners the opportunity to compete against other schools in the UAE. The Dubai School Games incorporates the Sustainable Development Goals and the Agenda 2030, the games aim to promote physical and mental health well-being and recognizes the growing contribution of sport for development and peace. It empowers young people and communities to promote social inclusion and healthy lifestyles.
---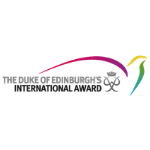 Duke of Edinburgh Award Scheme
Cambridge International School, Dubai, is an official licensed Independent Award Centre (IAC) for the Duke of Edinburgh International Award. In this programme, students mostly develop the qualities that university schools and employers are attracted to, such as self-confidence, initiative, responsibility, the ability to plan and use time efficiently, problem-solving, presentation and communication skills, leadership and team working skills.
---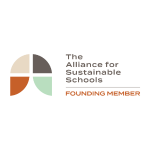 TASS - The Alliance for Sustainable Schools
The Alliance of Sustainable Schools (TASS)- Cambridge International School is a proud founding member of TASS. The school is fully committed to its environmental and sustainable responsibility and the charter signed with TASS based around the 5 pillars of sustainable: education, buildings, food, uniforms and transport. The school's TASS student ambassadors meet regularly with other ambassadors around the world and implement ideas and initiatives within the school.