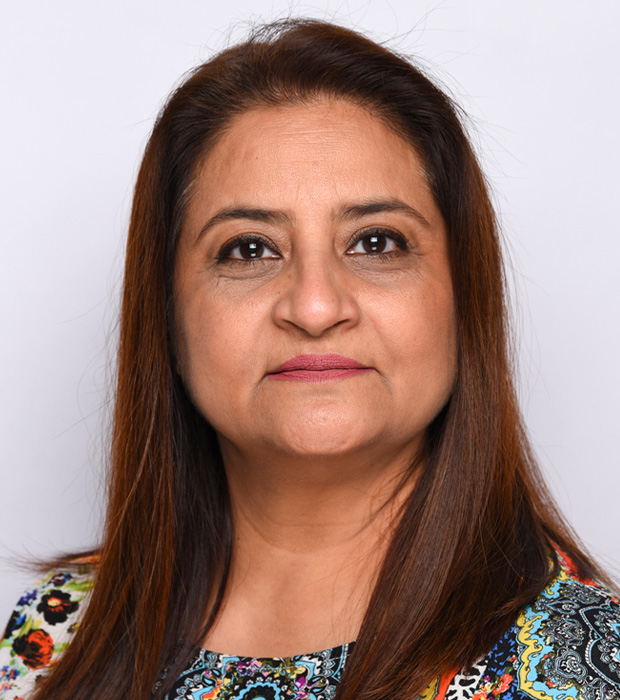 Reema Mughis
Teaching & Learning and Assistant TELS Coordinator
With a Masters in English and PGCE from the University of Nottingham, I have been working as an educator since 1988, teaching students from IGCSE and O Levels (English Language and Literature) to Masters level Literature. I started working at CIS Dubai in 2008 as an IGCSE and A Level teacher, and in 2013, was appointed as the English Faculty Leader. Since 2009, the DSIB has consistently rated my English Literature and Language lessons as 'outstanding' in terms of teaching and learning.
My primary professional interests and specialization lie in curriculum development and training/coaching/mentoring teachers. Much of my work has involved designing and revamping the implementation, development and adaptation of curriculum.
From 2012 to date, I have also been operating under the designation of the Staff Literacy Development Coordinator. Additionally, I worked as a mentor for the Cambridge Teachers Training course for 3 years. Since 2012, I have been assisting teachers in identifying their potential and areas of improvement, so as to raise their professional standards, thereby enhancing the school's development.
In order to evaluate the school's progress and development plan, I have been coordinating as a member of the CIS Local Governing Body since September 2016. In 2015, I became a registered CIE Examiner for English Language and Literature.