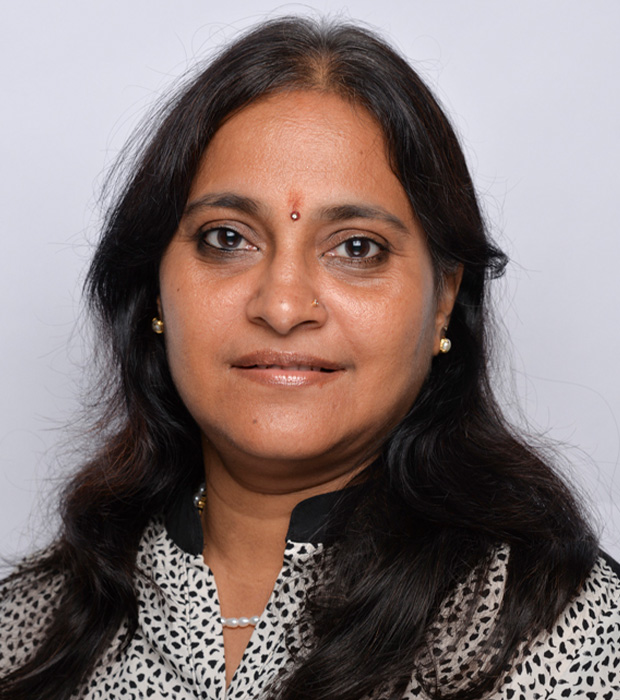 Gayathri Kamath
Emirati Students & Student Achievement Event Coordinator
I am the Awards Co-ordinator of the school and also the Psychology and Sociology Faculty.
My educational qualifications are Masters 'Degree in Education. [ M.Ed ] with Advanced Educational Psychology ;Philosophy & Sociology of Education as my main subjects . I was awarded with Silver medal for being the topper at M.Ed. In addition to this I also have Masters degree in History. I have completed Psychology Credit course at Syracuse University USA, CIE Cambridge Teachers Certificate course & Advanced Cambridge English course.
At CIS, during my eight years' tenure as the School Careers Counsellor & Higher Education Co-ordinator, I have successfully established a strong base for the effective functioning of the Cambridge Career Counselling Service. I have twelve years of experience as Psychology and Sociology Faculty. At CIS, I have also held varied Middle management positions such as Publicity Coordinator, PSHE Coordinator, Head of Sociology & Head of Year 12.
My focus is on providing diversified learning opportunities for the all- round development of my students, helping them to inculcate strong values, instill in them a great passion for learning and a get them to possess a sense of self-worth.
I wish to foster intrinsic motivation in my students to see them grow into highly empathetic, happy & compassionate individuals, with great self – esteem eagerly spreading immense happiness and peace in the world.
My aim is to awaken the joy of learning and the creative spirit in all my students, & enable them explore varied opportunities to contribute to the school community and derive great happiness through their academic and extra- curricular pursuits.
I strongly believe that through sincerity, keen empathy and respect for each & all, coupled a win- win attitude & a sense of gratitude, every individual can surely contribute to one's own growth as well as the growth of others & thus create a better world. 'a joyful, harmonious & peaceful world'.