Where are they now?
Alumni Stories

Chirag Khushalani
Class of 2015
Chirag graduated from CIS in 2015 and completed his further education at University of Illinois at Urbana-Champaign. While professionally, Chirag's experience is in advertising with the determination of encouraging positive action, he recently founded a social initiative (www.mytrustedcircle.org) to help people who've tested positive with COVID-19 tackle Covid shame and aid contact tracing efforts. Currently, in collaboration with homegrown businesses in UAE, he's working on launching care packages that promote mindfulness.

Aditya Wadhwa
Class of 2015
Aditya graduating from CIS in 2015 and went on to successfully complete his further education at Herriot Watt University. Aditya has gained 2+ years of experience in the field of finance with top organizations such as PwC, in their Mergers & Acquisitions and Venture Capital departments, and is now working for a healthcare focused global Private Equity company in the UAE. To further broaden his expertise, Aditya is on his path to complete his CFA examinations.

Dhara Bhatia
Class of 2015
Dhara Bhatia graduated from Cambridge International School in 2015 and completed her Undergraduate Degree in Journalism at American University in Dubai with honors.
In the past few years, Dhara has worked with top publications including Vogue Arabia, Conde Nast Traveller, and Gulf News. She is currently the Senior PR Account Executive at Katch International, where she works with renowned brands, including Rove Hotels, Renaissance Hotel, Nikon, Food Festival, Soho Garden, and more.

Pallavi Melwani
Class of 2015
Having graduated from CIS in 2015, Pallavi went on to pursue a degree in Business Management from the University of Nottingham. She is now working as a public relations professional at Faux Consultancy and is responsible for developing, implementing, monitoring and evaluating communication strategies in order to support communication objectives and maximize the positive exposure of international luxury fashion brands in the region.

Tanya Bindra
Class of 2015
Tanya graduated from CIS in 2015. She went on to pursue her further education from the University of Law in London, where she completed her Diploma in the Legal Practice Course, after having acquired an undergraduate degree in Law and Business Administration from the University of Kent. Since, she has worked in a boutique law firm and in the in-house department of a local bank. She currently works as a Paralegal and is aiming to qualify as a practicing solicitor in the near future.

Rahul Vaswani
Class of 2015
Post his graduation at CIS in 2015, Rahul studied Finance at Middlesex University Dubai. Currently, he is working as a sales and leasing consultant at Union Square House Real Estate.

Owais Asif
Class of 2013
Owais graduated from CIS in 2013 and completed his Honours degree from Heriot Watt University. After his graduation in 2018, he started working for a fashion E-commerce called Elablez as Junior Digital Marketer. The main responsibilities were to manage Affiliate marketing, assist in running the campaigns across Facebook, Google, Snapchat and other digital advertising channels.
Currently he's working at an advertising agency called Arabayds as Affiliate Account Manager. At Arabyads he has to manage their affiliate campaigns for different E-commerce brands in MENAT region.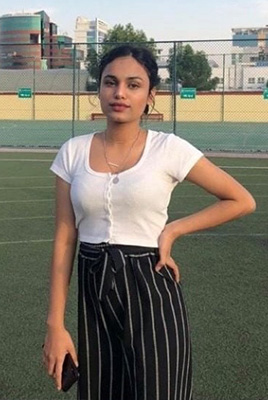 Aleena Kashif
Class of 2020
Graduating with the class of 2020 from Cambridge I headed back to my home country to apply to the highest ranked university in Pakistan, NUST (National University of science and technology). After a rigorous vetting process in which I had to compete with thousands of students in the NET (Nust Entry Test) as well as an interview after clearing the test, I was selected in the first merit list that was published. Being on the first list allowed me the privilege to choose my first pick of departments which was BS mass communication. I plan on finishing my bachelors here at NUST then perhaps moving to Amsterdam or Canada for my masters in what tentatively seems to be marketing and PR or animation/direction.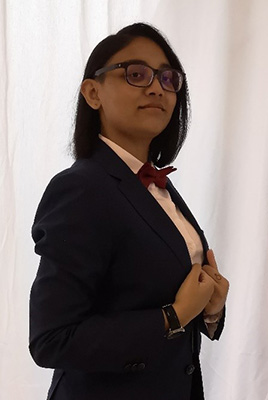 Hanna Jacob
Bio: I'm currently a second-year undergraduate student at Nottingham Trent University (NTU) studying Computer Science - Games Technology. I am also a lead instructor for Code First Girls and committee for the BCS Student Chapter, DevSoc.

Melody Noella Sequeira
Class of 2020
My name is Melody Noella Sequeira and I graduated CIS in the year 2020. I am currently doing my first-year undergraduate degree at the University of Glasgow. By the end of my course, I am hoping to complete a double major in Psychology and Mathematics. Currently, I am also a Student Ambassador working with the UK Council for International Student Affairs.

Chandni Sai Ganesh
Class of 2015
Chandni is the Editorial Team Lead at Nikore Associates, a youth-led policy think tank focusing on gender, development, and infrastructure. She is also a features writer with The Daily Net, where she analyzes US news and politics for digital media houses based in North America. She is currently pursuing a triple-major Bachelor of Arts in Economics, Political Science, and Sociology at St. Joseph's College, Bangalore. Chandni has also co-founded Sabudana Things, a social justice collective, and writes poetry in her free time.

Mallika Savara
Class of 2020
My name is Mallika Savara and I was in the graduating class of 2020. I am currently an undergraduate at the London School of Economics where I am studying Law. At CIS, I was the Head Girl and Debate Coordinator, and at university, along with continuing with leadership and public speaking, I am a member of various volunteering organizations and hope to join boxing soon!

Fauz Gataby
Class of 1983
Mr. Fauz Gataby was one among the first graduating class of CIS in 1983. He is currently the Regional Director of the NEC.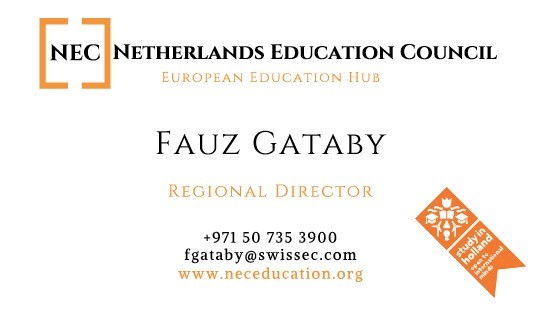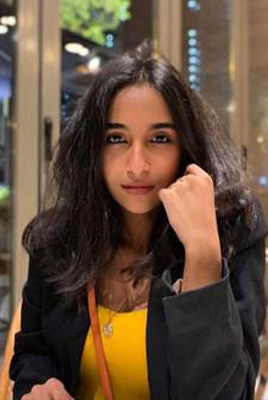 Parma Abbas
Class of 2019
Currently in Karachi, Pakistan pursuing a Social Science and Liberal Arts degree with a major in Political Science. Aside from this, she spends time writing articles in a number of local and international newspapers and works as a content writer.