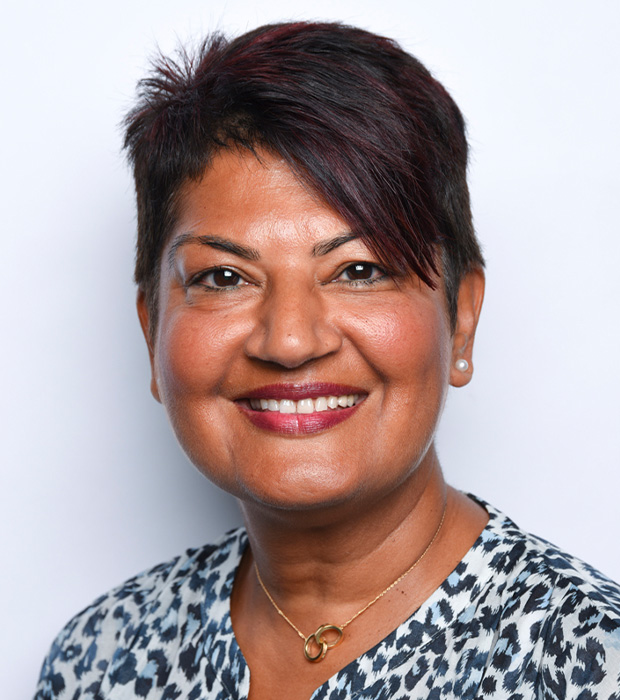 Suzie Hachez
School Counselor & GEMS Counselling Network Leader
I am Suzie Hachez, Director of the Achievement Centre at Cambridge International School and the school counselor too.
I am a Clinical Psychologist from Belgium. I joined GEMS in 1997 as a French teacher at AKNS and transferred to CIS in 1998. Previous to this I have taught in Sophia College in Mumbai. Later in Cairo American College in the SEN Dept from 1995 to 1997.
Currently I am heading the Achievement Centre. In 2000 I had the honor to set-up and run the achievement center which is grown from strength to strength over the years.
My role is to guide students with various needs across the whole school, delivering professional development to the school staff, as well as the learning support assistants. Inclusion at CIS has been well appreciated. I have been able to impart my knowledge and experience to educating children. This dedication has enabled me to teach diverse groups of children in Dubai and learn about their varied cultures. I strongly believe that networking is essential and collaborating with team members to share good practice is a must. I am a very active member to support GEMS SEN network. In 2015 with various colleagues we have set up the Dubai SEN Network group to support every SEN Dept and students in the UAE. I was very lucky to organize and be part of the MENA SEN conference and trying to have such every year. In 2016, thanks to GEMS for offering a place, I formed a parents' support group for children on the Autism Spectrum.
From 2010 – mid 2017 I have setup and led the English Additional Language Program for non native English Speakers.
Since 2005, I am the school Counselor. I support the emotional, social and physical wellbeing of students, which underpins academic achievement. The dynamics within the school, the issues young people have, the dilemmas busy staff face and the concerns of parents/carers are all taken into consideration. At the heart of counselling is a one to one therapeutic relationship provided for students. Liaison and consultation may involve HOS, HOY, teachers, Learning Support and/or parents.
IN 2014, I took over the GEMS Counseling Network group where we share good practices, build resources, and organize Professional Development and supervision for GEMS counselors.
With my 20 years of experience with GEMS I believe they have always given an equal educational opportunity to each child. I am very proud for having given the opportunity to touch the lives of many students over the years who have become today successful adults in their working environment.