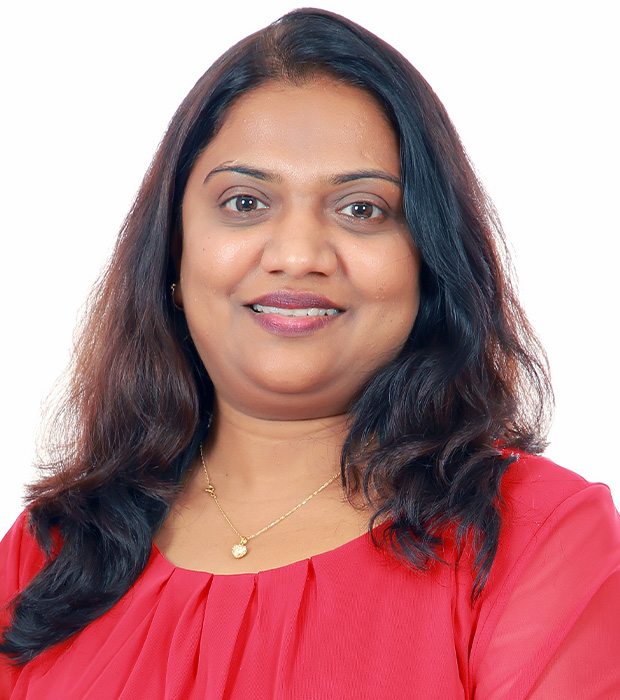 Lizy Chandran
Curriculum Leader for English - Primary & CIE Mentor
"Teachers affect eternity; no one can tell where their influence stops."- Henry Brooks Adams
I am Lizy Rosaline. I hold a Masters both in English and Education, a Bachelor of Chemistry as well as a Bachelor of Education in English/Science from the University of Madras.
Prior to joining CIS, I had 22 years of full-time teaching experience in CBSE schools in India, Oman and the UAE. I joined GEMS Group in 2014 as an English Coordinator for Primary in the Millennium School. I joined CIS in 2016 as a Year 6 Learning Manager. With diligence, perseverance and having been rated as an Outstanding Teacher both internally and externally in the Gems Reviews, I was promoted in 2018 to the position of responsibility as the Curriculum Leader for Primary. This is simultaneously motivating - as a recognition of my contribution and efforts - at the same time makes you fully realise the additional responsibilities to shoulder.
I firmly believe that the Gems Group provide the most ideal environment and infrastructure for both the Teachers and Students to bring out the best of their abilities. I also believe in the power of the Teacher to 'influence and mould' a student's impressionable mind.
My Goal of the Year is "To inculcate reading habits in students; to raise the standard of teaching and learning within the Primary"