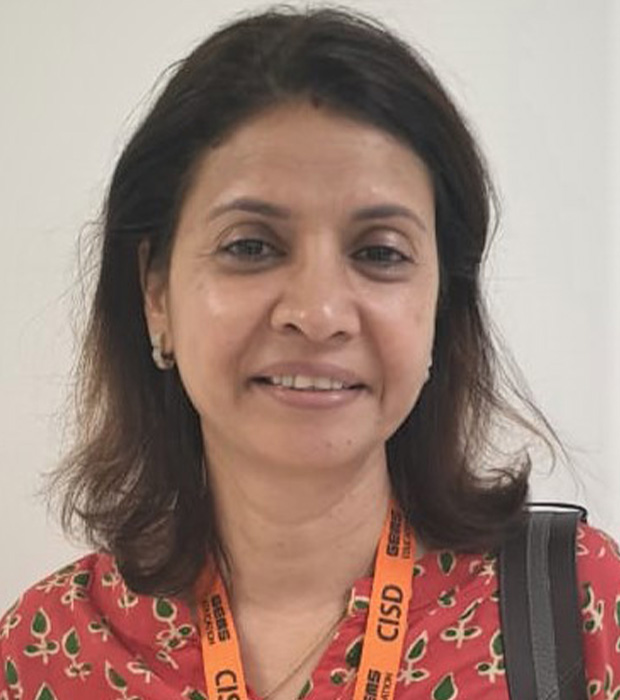 Seema Sodani
Seema Sodani graduated in 1987 as a Commerce graduate and went on to get her Bachelor of Education B. Ed in 2002, with specialization in working with special needs students, over last 21+ years. She specialized in Applied Behavior Analysis ABA (2002-03) and attended intensive workshops covering basic principles of Applied Behavior Analysis, Teaching Self-help; Daily Living Skills and Managing Problem Behavior in Children with Autism and Other Development Disabilities: conducted by Dr Patrick McGreevy (Board Certified Behavior Analyst, Orlando) and Duncan Fennimore (Board Certified Associate Behavior Analyst). She is also a Member of ABA International, USA.
She started her career as Vocational Teacher at Al Noor Centre, Dubai, for seven years and then took up the challenge for senior students with autism when Manzil (under the patronage of Sharjah City for Humanitarian Services) started operations in 2007. The behavioral modification was modeled along with the principles of ABA (Verbal Behavior method in classroom situations) and Teaching through NET (Natural Environment Technique). The objectives of the teaching were integrated within an overall early intervention program, strongly driven by the Individual Education Plan (IEP). This eventually aimed to get the students into the mainstream school and enable work placements.
While working as a Senior Therapist at Child Early Intervention Medical Center, Dubai Health Care City, she was instrumental in influencing behavior modification for children in their early years. This was based extensively on ABA principles and recurring training exposure from overseas partners, effectively implemented with what techniques work tailor-made to each child requirements. She is currently also pursuing her masters as a BCaBA from FIT USA. She has also conducted workshops and training for teachers and aspiring behavior therapists, focusing on ABA principles, IEP development, and integration into the classroom environment.